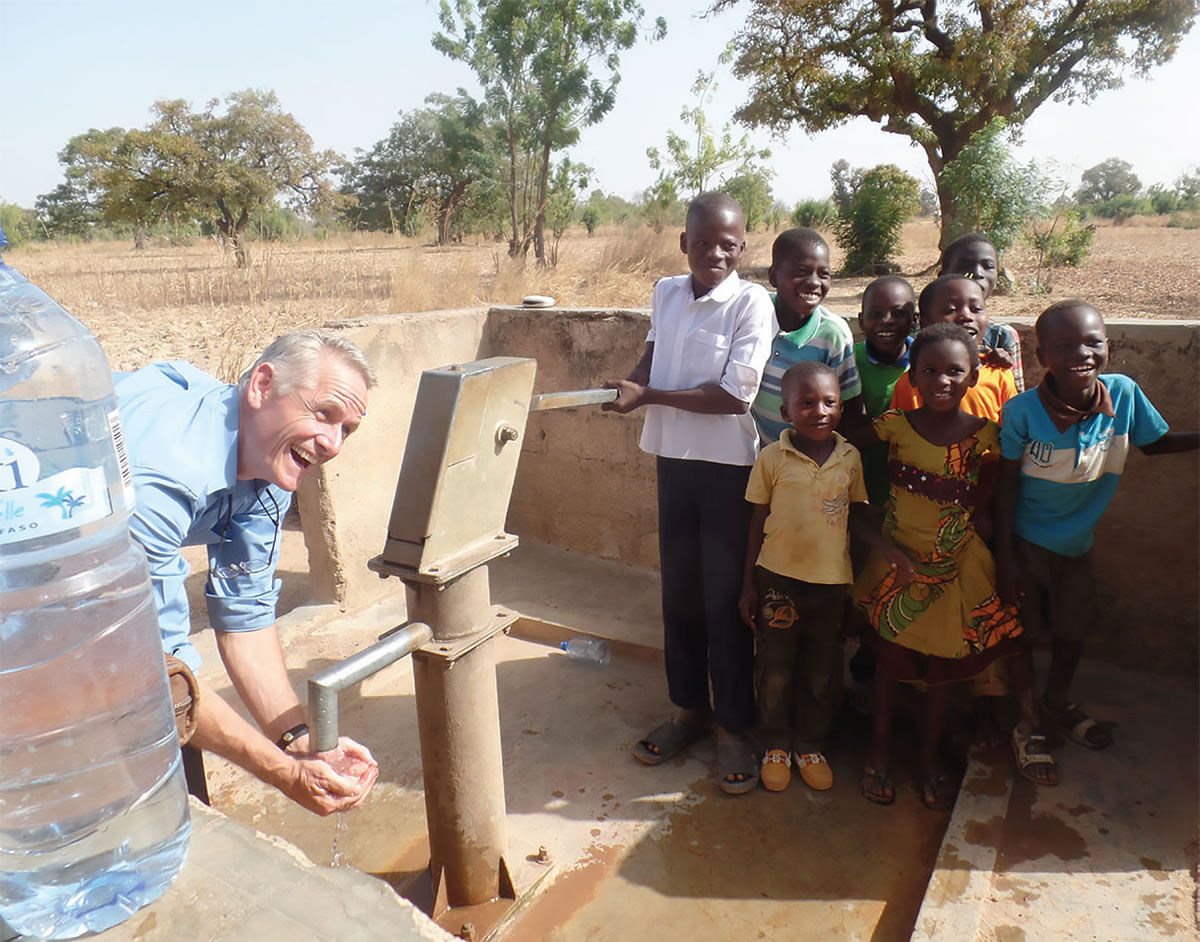 Wells that Myra's Wells has drilled so far.
Myra's Wells has been drilling wells in Burkina Faso since 2006. At the end of October 2019, the number of wells stood at 150. The table below shows the wells that Myra's Wells has drilled so far. They are distributed over many parts of the country. This includes very remote arid areas in the semi-desert northern regions of Sahel. These areas are near the borders with Mali and Niger. The risk of terrorism here is high. But it is also here that there is often the greatest need of a source of clean water.
Where are the wells that Myra's wells has drilled?
Most of the wells are located in villages covering the range of ethnic and religious backgrounds. In places where religious tensions have been high, the wells often prove to be a way of lessening tensions.
Some wells are near to schools and colleges. In fact the very first well at Zongo was placed near to the school in the village. This enables the school to function properly and means the children can attend more regularly. The well at Zongo is still producing clean water – read about this here.
Read the stories.
The wells whose names appear in light blue have news articles about them (Chrome may not show the blue – run your cursor over the names to see which are links). Click on the well name to read the article.
When water has been found, it has to be checked at laboratories in Ouagadougou. This is to ensure that the water is pure and of acceptable quality.
If the quality tests are passed, each well has a surround built to help to keep it in good order. The surround has a drinking trough running off it so that the livestock can also enjoy the water. Healthy livestock contributes to the health of the population of the village as well.