Myra's Wells provides clean water in Burkina Faso. But why the name "Myra's Wells"
How did the idea of providing clean water in Burkina Faso come about? Why Myra? Why wells? Where is Burkina Faso?
First of all, we need to introduce Myra.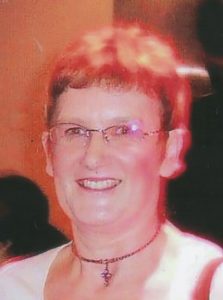 On the first day of the Autumn term 2005, Eddie was working as a Train Manager for Virgin Trains between Bournemouth and Birmingham. On arrival at Birmingham, around lunchtime, Eddie noticed there were about 50 'missed calls' on his phone. For a time, he was unable to get through to any of the callers. When he did, no one wanted to speak to him.
However he then heard that his wife Myra, a school teacher at Alderholt, had been killed in a road accident on her way to work. She was not to blame in any way, and the other driver was one of her former pupils.
Eddie made his way to the managers' offices at New Street Station, and met Andrew Marsh, the Head of Train Catering. It was the first time they had met and Andrew took over and accompanied Eddie back to Bournemouth.  Amazingly it soon became apparent that, like Eddie, Andrew was a committed Christian.
So why Wells?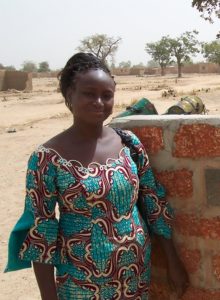 Eight years before this happened, a young lady called Christine Bonkoungou arrived from Burkina Faso. If you can't place Burkina Faso, you are not alone! There is a map at the bottom of this article to help you. She came to Bournemouth to learn English at one of the many language schools and spent over a year in the area. For some of this time, Eddie and Myra gave her accommodation.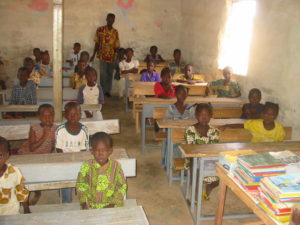 The news of Myra's accident reached Christine. She invited Eddie to go to visit Burkina Faso. Christine was, by then, married to Michel and they had a young family. Michel was a teacher at a big school, but also ran a small school in a village called Zongo. This school did not have clean water for the children to drink and he was touched by the poverty of the people. Eddie left with a thought in his mind. What better way to preserve Myra's name than to help to provide clean water in Burkina Faso.
Myra's Wells is born!
When he arrived back in Bournemouth, Eddie spoke to family and friends. They decided to raise the £4000 that would be needed to build a properly drilled well at the school. It would be a fitting way to preserve the memory of Myra. £8000 arrived! So he arranged for two wells to be drilled. Myra's Wells was born.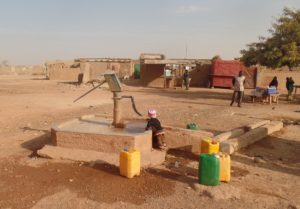 But if Eddie thought that was it, he was in for shock. The money kept arriving and by 2011, he had arranged 11 wells. It seemed Myra's Wells was here to stay! With the effect of Brexit on exchange rates, the price of each well is now about £5000. But the number of wells drilled each year has risen to an average of about 16. Many people have donated wells in memory of a wife or husband or parents and they bear a plaque with their name. So the memory of many other names is also preserved and they have enabled us to provide even more clean water in Burkina Faso!
The story continues as Myra's Wells provides clean water in Burkina Faso.
At the end of 2017, Myra's Wells stands on the very brink of 100 wells. God has richly blessed the work and the charity continues to provide clean water in Burkina Faso. Each well provides 1000, 2000 even 5000 people with clean water. The first wells are still doing that. They are looked after by someone in the village to ensure they continue to function. And many new churches are established where the well has been built. Click here to view the current full list of wells.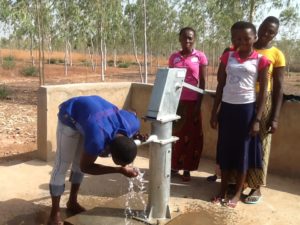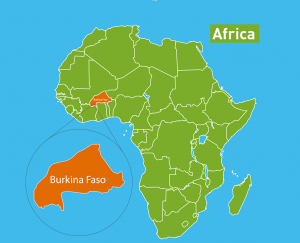 Myra's Wells continues to commit to our principle that all donations are used 100% for providing wells. Nothing is taken out for expenses or marketing. Any expenses necessary are funded personally by the trustees. If you would like to help us, click here to see our "How to Donate" page.