Here are pictures of Colin's Well at Bantougri.
Bantougri is a small village, but certainly in need of a new well. One old man was so thrilled, he could not believe what was happening. This is what Christine told us:
When the man who filled the form for the village called them to say a surveyor is coming the old man said this is a voice of an angel and when the surveyor came that day he could not eat because full of joy and could not believe the village can get a well.

Email from Christine 25/10/2020
Pictures of the village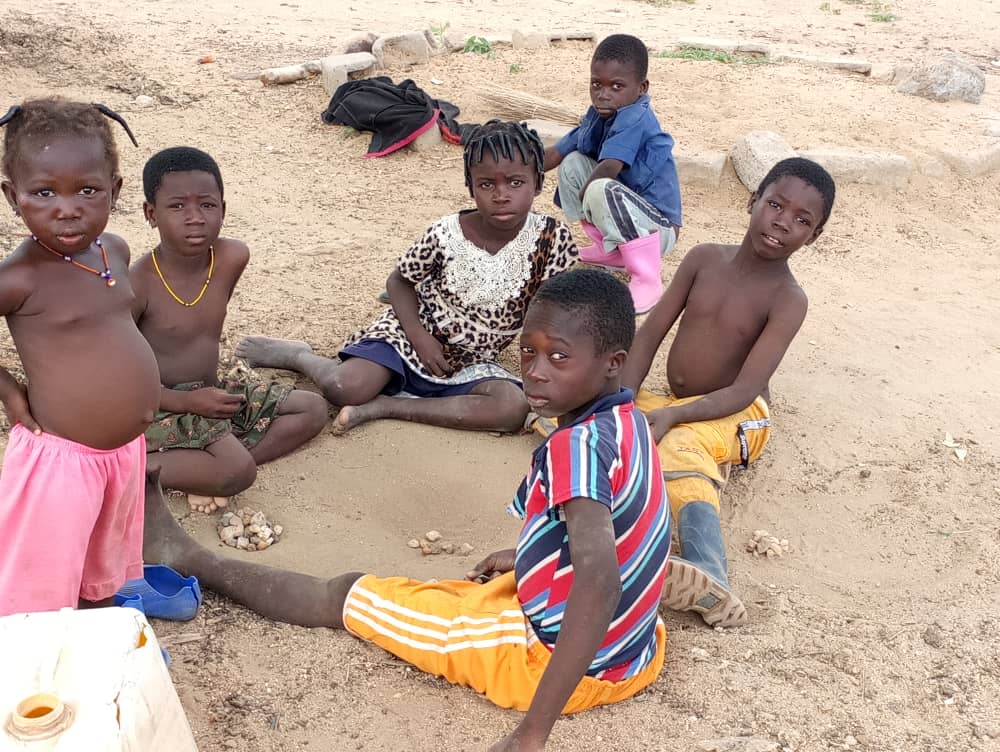 Pictures of the old open well
This old open well used to dry up in February or early March. See this video clip:
"N'est pas d'eau" – No water

Michel who recorded this video clip
Pictures of the new well
Notice the yellow plastic "funnel" which is left on the top of the pump. This is to help funnel the water in to the containers that the people use to take water to their homes.