This is a continuation from the previous news post entitled "Myra's Wells has drilled three wells in one day!". We had had good news on Saturday evening. This what happened at the start of the next week.
Drilling in the rainy season
This is unusual! There are reasons for this which we outined in the previous story and you can read them here. However, funds had been provided and we wanted to use them as soon as we could. We had given Christine a list of five places where we could see a real need for water. Our drilling contractor had drilled three positive boreholes on Saturday. Now, there were two more places to drill. Here is what happened.
Monday 2nd August 2021
11:19 in the morning
They get up early in Burkina Faso! Work must have started around 6 am at Tigundalbue because at 11:19 in the morning, Christine sent us this message:
"Good morning everyone. Tigundalbue depth 61 water flow rate 1800 litres per hour."
We were very pleased to hear this. At Tigundalbue, the only water source they had was shared with the cattle. See this photo! Imagine drinking water from this tank where the cattle also drank.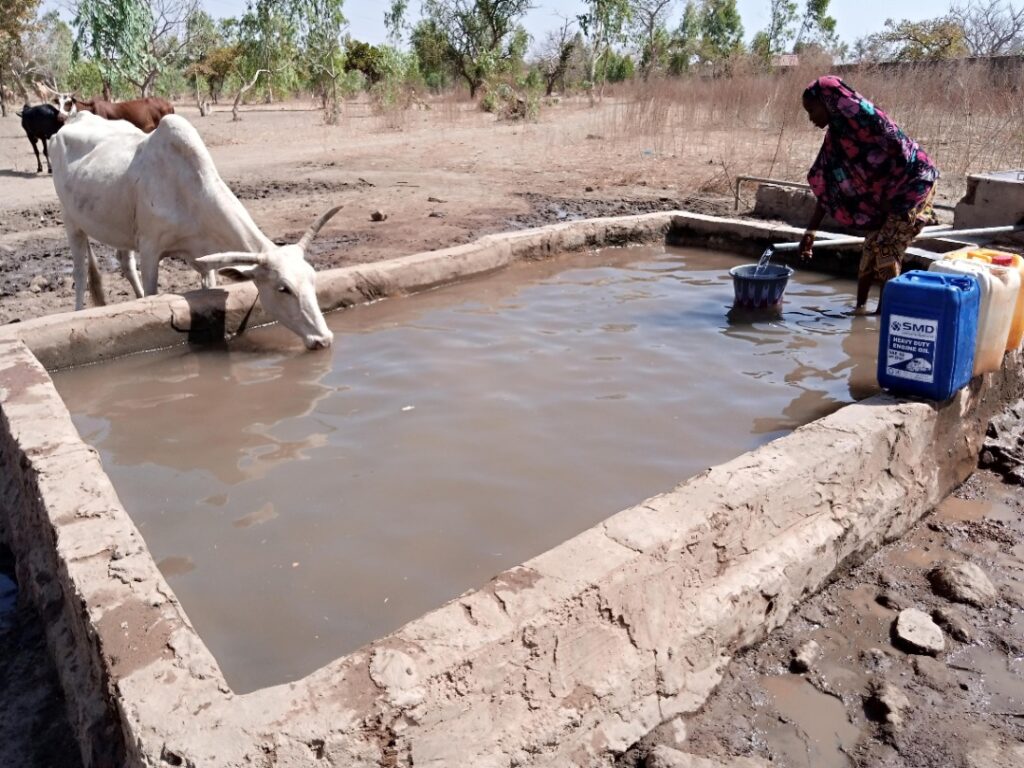 Myra's Wells is a Christian charity. We must always remember to thank God for His provision. All our wells are available to anybody to use, irrespective of their religious or ethnic backgrounds.
22:20 in the evening
Much later in the day, we had another update from Christine:
"Tingundalbue 61 metres 2800 litres by hour."
If often happens that when the borehole is cleaned out, the flow rate increases. So, this was not unusual.
It was only later in the week that we found out that Christine's fingers had slipped. This last message should have read Koanda de Gompela. The fifth borehole was also positive.
The ladies waiting patiently in this photo are at the only water point that they had. It is a private one, but they are allowed to use it. It is clear that they will be there for some time as others fill up their huge containers first.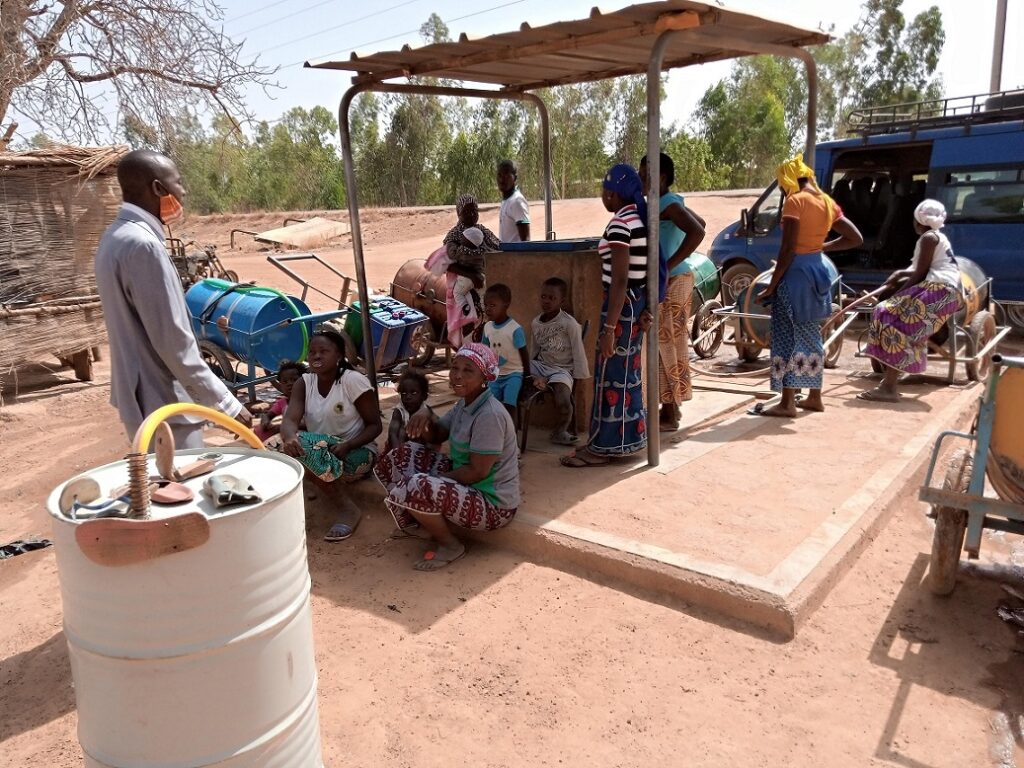 Now there is a new borehole. The pump will be fitted as soon as possible. It will reduce the queuing time considerably. The ladies who have to fetch the water will have more time for other things. This may well mean earning some money, rather than sitting and waiting for water.
So, there are two more wells in Burkina Faso.
Many more are still needed. As God provides funds, we will continue to help the people in Burkina Faso to have clean water. In the UK, we take it as our right! In so many places, it is still a privilege.