What villages do not have clean water?
This is a question that we ask our contacts in Burkina Faso all the time. The following is a quick diary of how we heard about a village called Debere. They needed clean water there!
10th June 2017
Here at Myra's Wells, we wrote to one of our contacts in Burkina Faso. These are people who are trying to start churches in some of the villages where. We asked them to give us a list of villages they knew which did not have clean water and had no church.
29th June 2017
We received a list of villages. On this list was Debere. There are about 2000 people living there. This is what they told us about it.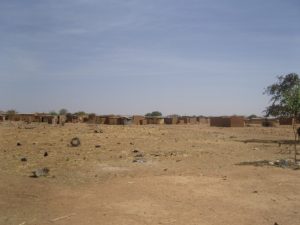 "There is a water pump in a nearby village, but as they are a different people group, they refuse for the people of Debere to use their pump. The next nearest pump is three km away.
In this village many families have little to eat, especially as the harvest wasn't good last year. We pray that by providing water for the village, it will open the door for a church to be planted."
So the people faced a 6km round trip to fetch water. We were touched by the story.
28th August 2017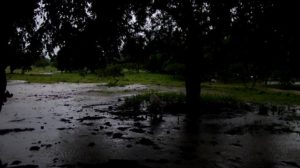 Over the summer, we cannot drill wells. The rainy season makes the roads unpassable in places. So the drilling company is unable to take the drills into villages. We use this time to make plans so that we are ready to start drilling in late September or early October. On 28th August, we sent a list of 14 villages to Christine so that she could arrange drilling. One of those on this list was Debere.
24th October 2017
We heard that drilling was arranged at Debere. The surveyor was soon going to be visiting.
13th November 2017
We received another email from Christine:
" Just to update you with the wells. At Debere is not good. We have got little water at 74 metres. It was 300 liters by hour so the geophysician decided to go deeper hoping to get another water venue. But unfortunately up to 85 meters it was the dust only so this one is negative."
We were disappointed. But didn't give up – kept praying!
23th November 2017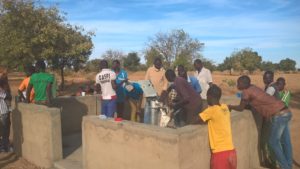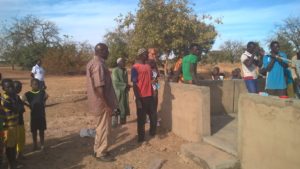 During the evening, we received another email from Christine:
"We have finished the last well at Debere today."
They had tried another place in the village. At 73 metres they found water. They will now have clean water. Praise the Lord!
3rd December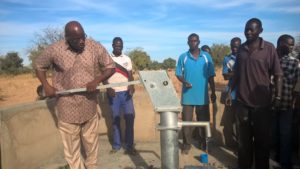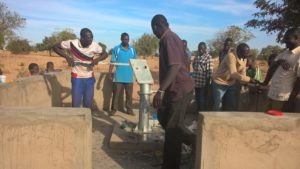 The water has now been tested. It is clean water indeed. Today, the technicians arrived and they have fitted the pump head. The people have clean water, in their village and don't have the round trip of 6km to fetch it. Debere became well number 99. Click here to see the full list.
Finally
As we always say – 100% of donations go to drilling wells. If you want to support us, click here to see how to donate.