May is pretty much the end of the drilling season in Burkina Faso. So this is a quick update on what has been going on with Myra's Wells in May.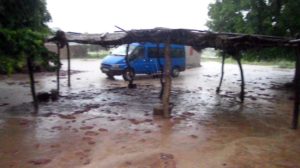 The rainy season usually starts in June. Rain doesn't mean that drilling has to stop. The problems is the state of the "roads". There are a few main roads that radiate out from Ouagadougou. But the turnings off these are always dust tracks. So getting the drilling equipment to villages is almost impossible. The lorries that are needed just get stuck in mud.
So it is good to be able to report that three wells were completed in May
One if these was Yipaala. This village is quite large with over 2000 people drawn mainly from two ethnic backgrounds, Mossi and Fulani. The nearest proper source of water was 5 km away from some of these people – with a backup source 7 km away. The details in the application form told us this:
The village is made up of six neighborhoods but the people are linked to each other by family ties and alliances, which give rise a good atmosphere and relations. They cooperate well, helping one another in their work in the fields and in times of happiness and sadness. There are no divisions between population.
This is good to read – it is not always the case. We are pleased to say that there is now a well in the village so that all the people there are able to use it
There were two others in May as well
One of the other wells is in one of those growing townships on the edge of Ouagadougou. People there had to wait for up to two hours to be able to use the only other well that is there. The population is growing fast as more people move to be nearer to the capital.
It was a similar story at another village called Likinkelse. There was already a pump available, but there were just too many people trying to use it. The waiting times could be up to three hours. For a short time after the rainy season there is a small reservoir, but this only retains water for 2 or 3 months after the harvest finishes. So, again, we were very pleased to be able to provide another well which will help very much.
There are now 115 wells on the full wells list which you can see on this link.
But there was one disappointment.
We had hoped to be able to report four completed wells. We had heard of a real need in a small town 200km north west of Ouagadougou. This is a very dry area. We arranged for a drilling team to go there. The first borehole produced no water. Christine asked whether we wanted here to try a second borehole. In a place like this, we wanted to go ahead, but the second borehole also produced no water. Sadly, we had to decide that we could not try any more at the moment. Maybe we will ask another surveyor to go back – but that will have to be in October after it stops raining.
so there have been ups and downs for Myra's Wells in May 2018. But we thank the Lord for blessing
Time to plan for next year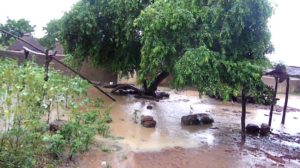 There are over 40 requests in the 'pending' pile. Over the summer, we will be assessing each one and deciding which ones we will try to drill in the autumn. It would be good to be able to try them all. But we will consider prayerfully where we should use the funds that have been provided.