Less than 20 km from the centre of Ouagadougou, but with no easy access to clean water!
Until now!
Here is a village which is less than 20 km from the centre of Ouagadougou, but with no easy access to clean water! Until Myra's Wells has recently helped out.
Ouagadougou is the capital of Burkina Faso. But even so close to the capital, there are many people who have no easy access to clean water. Imagine living within 20 kilometres of London and not having mains water.
We are so used to having both hot and cold water at the turn of a tap. Most of us have several taps to choose from.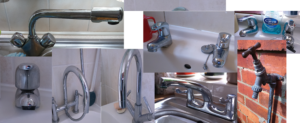 Having to carry water from 3 or 4 kilometres is hard to imagine. But this is reality for millions in Burkina Faso. They are so thrilled to have a pump that they can use within a kilometre of their homes. They still have to collect it in the ubiquitous colourful plastic containers. But at least it is not far away. And it is clean.
Here is the evidence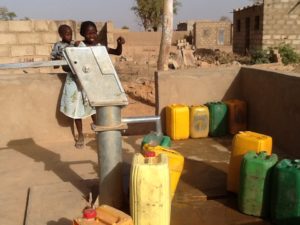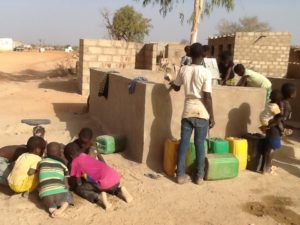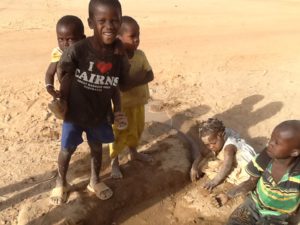 Children are able to play in the mud! The pumps are in use from the early hours of the morning until late in the night. The people who live at Silmiougou now have the water they need just to be able to live.
Pastor Fidele has a church nearby. He will be able to make sure that the well is looked after. The surrounding wall will make sure that livestock do not pollute the water. The existence of the well will encourage others to come and hear about the "well of water springing up into eternal life" which Jesus spoke of.
But what about other places?
There are still many other villages throughout the country where the people are no so fortunate. In some places, hand dug wells only supply mud. In other places, the only source of water is a polluted river. And this will probably be dry in for some of the year. Others live near wells but are prevented from using them.
Can you help us to drill more boreholes and make more people happy?
Our guarantee that 100% of donations will be used for wells projects. All other expenses are paid by the trustees.